Item request has been placed!
×
Item request cannot be made.
×
Processing Request
Scroll through options to download e-books, audiobooks, magazines. and newspapers.
---
E-books, Audiobooks, & Graphic Novels
*** Starting December 10, 2019, hoopla will require your Bellwood Public Library card's PIN to access the service.  For help on updating your hoopla app, click here for
Android or
iOS devices.
You can stream titles instantly through your desktop browser or our mobile app. Titles are automatically returned and removed from your device at the end of the lending period.
If you use the mobile app (App Store, Google Play, Amazon), you can also download titles to your device for offline playback later, where Wi-Fi may be unavailable.   Check out up to 8 items a month.
---
Check out up to 20 ebooks, audiobooks or movies at a time. 
Use the Media on Demand Desktop version or LIBBY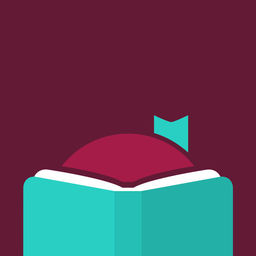 app from the App Store, Google Play or Microsoft.
---
Check out unlimited graphic novels from top publishers with an RBdigital account. 
---
Through a service provided by RAILS, every library in Illinois has access to free, simultaneous use e-books via the BiblioBoard Library. Select "BiblioBoard Library of Illinois" for instant access to their collection.
---
eBook Public Library Collection
Access to high-quality e-books covering a wide range of topics such as self-help, fitness, games, hobbies and cooking.
---
eRead Illinois is a cooperative program that expands access to e-books for Illinois residents.
Download the Axis 360 app to your iOS or Android device.
---
Read It! is designed for middle and high school students and adults who have a basic foundation in English grammar and reading but need adapted reading material for a variety of subjects. It offers resources to help build background knowledge, conduct research and improve study skills.
Digital newsstand featuring 7000+ of the world's most popular newspapers & magazines.
---
Check out the world's largest newsstand! Offers full-color digital magazines for anytime, anywhere reading on desktops, mobile devices, and apps. Your library's collection of popular digital magazines includes both new and backlist titles with no holds, no checkout periods, and no limits.
Download the app to your Android or iOS device. 
---
Read online or download for later.  
Use the Desktop version or get the app for Android or iPhone/iPad.