Item request has been placed!
×
Item request cannot be made.
×
Processing Request
There are multiple ways to help you select your next read.  Browse the options below.
Shades of Fiction Book Club
July Book Club Discussion: Mystery Titles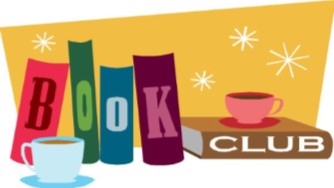 Date to discuss:  Monday, July 6 at 6:30 p.m.
Our next meeting will be held on Zoom.
Instead of all reading the same title this month, we will be discussing mystery titles. You can either share a favorite of yours or try out a new book with one of our digital platforms!
Hoopla Mystery Ebooks • Hoopla Mystery Audiobooks • Media on Demand/Libby ebooks & audiobooks
To register, click here.
If you're unsure what to discuss when sharing the book you've chosen, here are some things to think about:
Is it part of a series? If so, have you read all of the books in the series? Is it necessary to read all the books in order?
Have you read a book by this author before? 
What made you want to read the book? Where did you hear about the book?
What did you like about the book? Think about the characters, the overall plot, or even specific moments.
Next Read Monthly Newsletter
Each month we send out reading recommendations straight to your inbox.
Sign up here to receive recommendations next month!
---
Looking for more next read options?  Click the images below to view the latest issue of any genre.
If you have a Bellwood Library card, you can access NoveList Plus here. NoveList Plus focuses on reader recommendations helping readers find new books to read.
For reading recommendations specifically for young readers, use NoveList K-8 Plus here.
View our tutorial to learn how to use all the features of NoveList Plus.