Item request has been placed!
×
Item request cannot be made.
×
Processing Request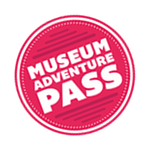 *NEW FEATURE* for Museum Adventure Pass!
Check out a Museum Adventure Pass with your Bellwood Library Card REMOTELY!  This way patrons are no longer required to enter the library to get a museum pass! The new feature for the MAP program allows patrons to request and receive a museum pass using email.  The new feature is easy-to-use and efficient.  To get started, see the list of participating museums and what they offer!
To learn how it works watch the short tutorial video below: