Item request has been placed!
×
Item request cannot be made.
×
Processing Request
March 2023
Upcoming Events
Until the Bellwood Library renovation is complete, Adult events will be virtual. Youth and Teen programs are in person unless otherwise stated.
Y = Youth Programs 
T = Teen Programs 
A = Adult Programs
*Registration Required.
---
March:
__
(Y) Wocket in Your Pocket: Wednesday, March 8 at 4 PM
(A) Food Fermentation: Wednesday, March 8 at 6 PM
(Y) Blast From the Past: Saturday, March 11 at 11 AM
(A) Line Dancing with Dawn the Dancin' Deeva: Mondays, March 13, 20, & 27 at 10 AM
(A) 9 Things You Can Blog About Right Now!: Monday, March 13 at 6 PM
(A) Bullet Journaling Basics: Tuesday, March 14 at 6 PM
(A) No One Ever Sees Indians: Americans in Media: Wednesday, March 15 at 6 PM
(Y) Baby & Preschool Pop-In Playgroup: Friday, March 17 at 10 AM
(Y) Hora del Cuento/Spanish Storytime: Saturday, March 18 at 10 AM
(T) Teen Bling: Saturday, March 18 at 12 PM
(T) Prom Prep: Nail Design: Monday, March 20 at 4 PM 
(A) Astrology 101: Tuesday, March 21 at 6:30 PM
(A) Virtual Game Night: Spyfall: Wednesday, March 22 at 6 PM
(Y) Read and Weave with Ms. Sophia: Thursday, March 23 at 4 PM
(A) Job Searching for People with Disabilities: Monday, March 27 at 6 PM
(T) Anime Club: Friday, March 31 at 4 PM
2023 CLOSED DATES
At this time, we do not have any planned closed dates due to the renovation. See our scheduled closed dates for 2023 here. 
Renovation Ongoing

Reno Updates
The upstairs is finished! 
Renovation has started in the lower level.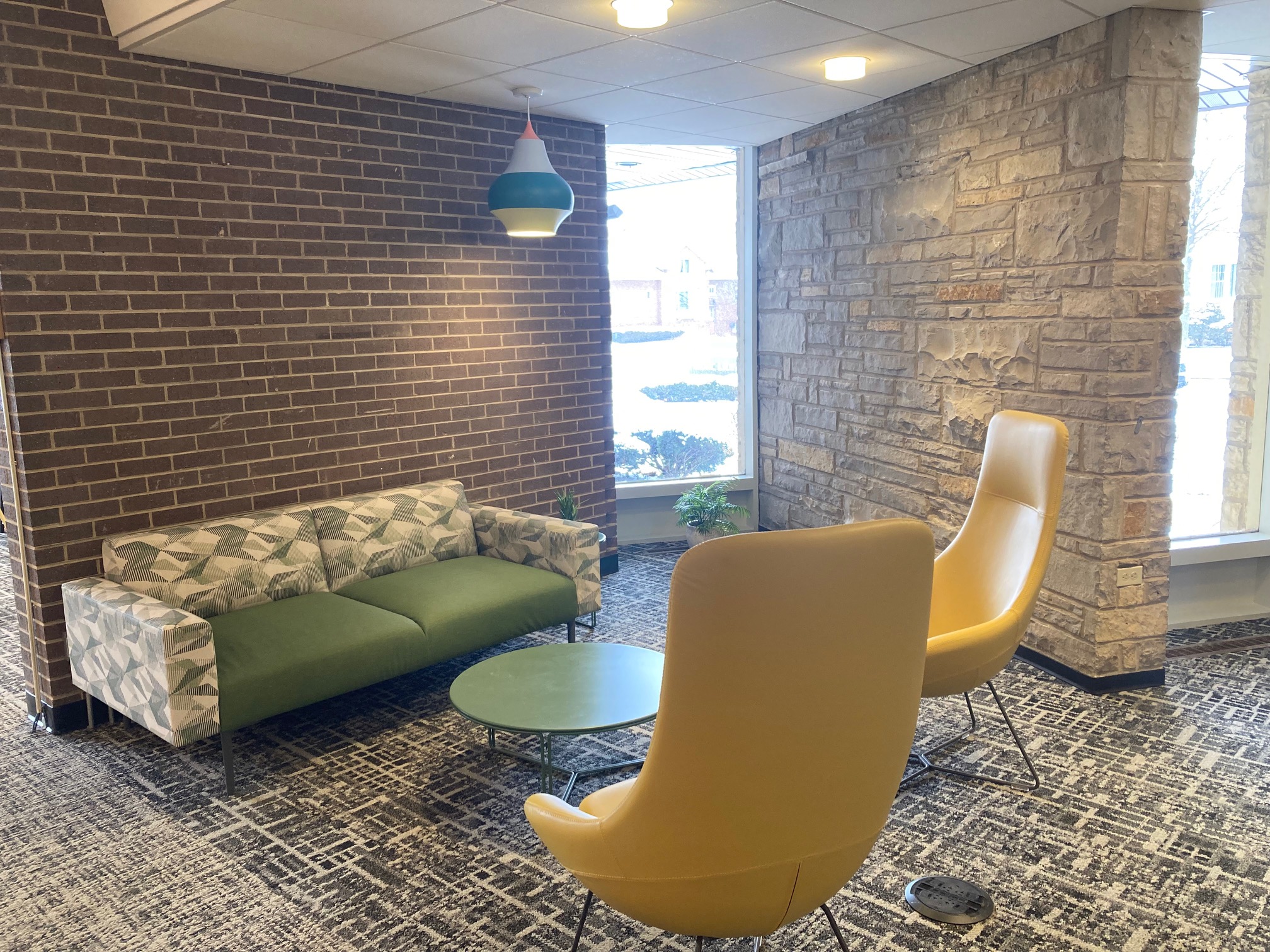 Reno pic of the day:  
November 7 2022                                                                                                                                                                                                                                 December 28 2022
---
Ceiling Work in Youth Room
They actually had to dig a hole in the floor of the Youth Room!
---
It's definitely a project!
---
Going, going, GONE!
---
The abatement is underway!
---
A picture is worth a 1,000 words. Seeing the video of the upper level EMPTY is definitely worth MORE! Watch & see the current stage of our renovation.