Item request has been placed!
×
Item request cannot be made.
×
Processing Request
November - December 2022
Upcoming Events
Until the Bellwood Library renovation is complete, events from September through December will be virtual.
Y = Youth Programs 
T = Teen Programs 
A = Adult Programs
*Registration Required.
---
November
__
---
December
(A) Virtual Escape Room* – All December
(T) Guess the Emoji Book Title (to celebrate National Read a New Book Month) - All December
(A, T) Chair Yoga*: Wednesdays at 11 AM
(A, T) Yoga with Rhonda*: Thursdays at 6 PM
(A, T) Zumba*: Saturdays at 9 AM
(Y) Saturday Morning Cartoons: Saturdays at 11 AM
(A) Nail Art*: 12/2 (pre-recorded presentation)
Cocoa & Comics*: 12/6 at 6 PM
(A) Jump into Genealogy*: 12/7 at 6:30 PM
(A) Christmas Markets in Prague and Germany*: 12/12 at 6:30 PM
(Y) Libby Loves Science: 12/13 at 11 AM
(Y) Holiday Magic: 12/13 at 3:30 PM
(T) Virtual Field Trip: Washington DC*: 12/14 at 4 pm
(A) Virtual Game Night: Goat Crashers*: 12/14 at 6 pm
(Y) Virtual Dance Party: 12/20 at 3:30 PM
Late open on Friday, December 2

Due to a renovation related power outage, the Bellwood Library will be open late at 12:00 pm on Friday, December 2.
Temporary Main Library area video

Due to on going construction, the temporary main library area is on the lower level. For details for entering the building and view the temporary lower level layout, click to watch this video.
Reno Updates
Reno pic of the day:  New walls are going up!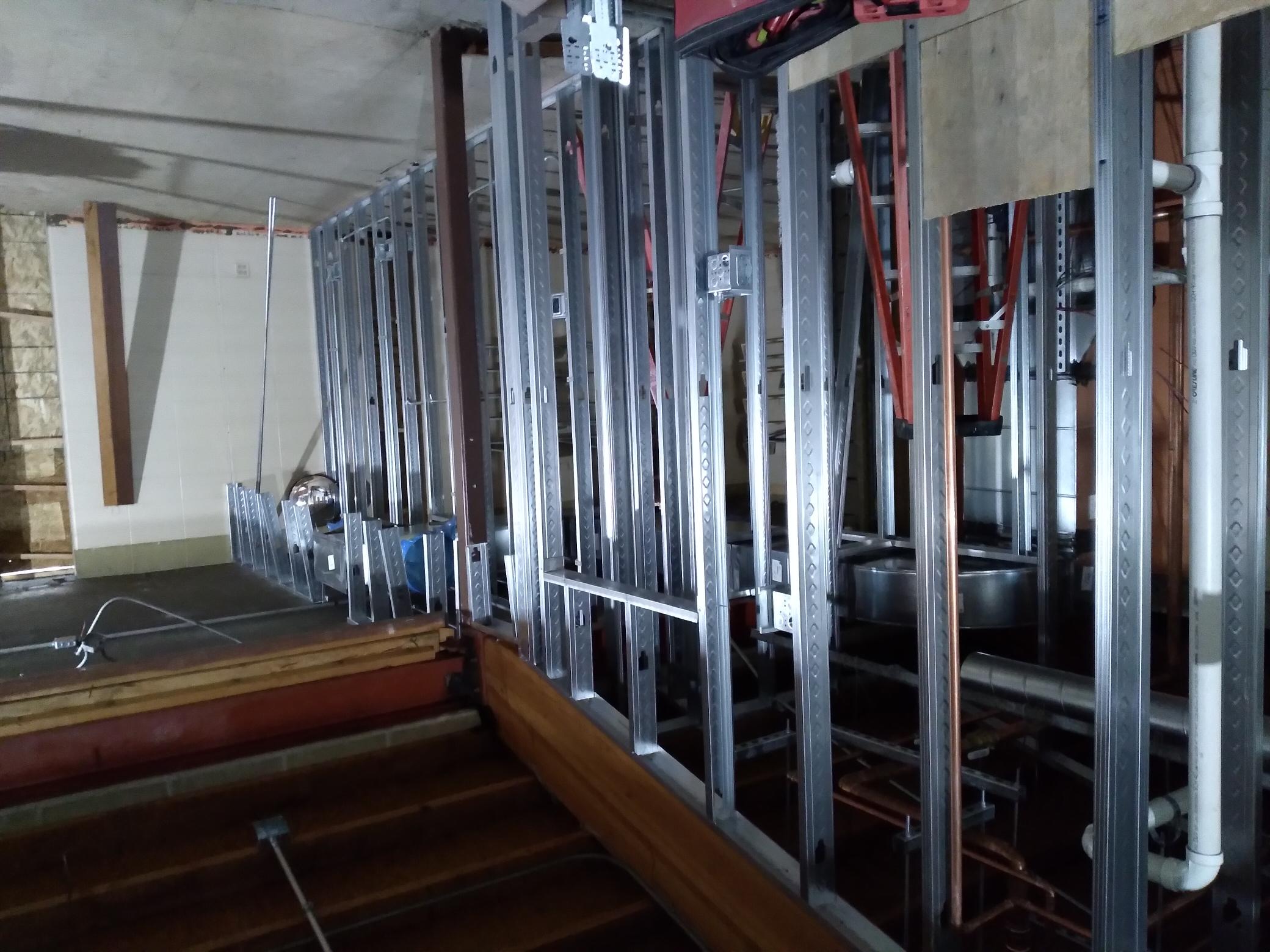 ---
Going, going, GONE!
---
The abatement is underway!
---
A picture is worth a 1,000 words. Seeing the video of the upper level EMPTY is definitely worth MORE! Watch & see the current stage of our renovation.